Strengthening the commercial promotion capacity of FENIP and ASMEX Module 3: Monitoring and Evaluation of participation in a trade fair
Following the global crisis induced by the COVID and the subsequent emergency state around the globe, and due to the cancellation of trade fairs, the capacity building takes place virtually in order to support FENIP and ASMEX in their current services to their companies and in their position in the international markets, primarily in these areas:
perform their services of trade fair participation and B2B matchmaking
get from primary sources the information regarding the changes in the demand and value-chain
benchmark with other institution how to approach the crisis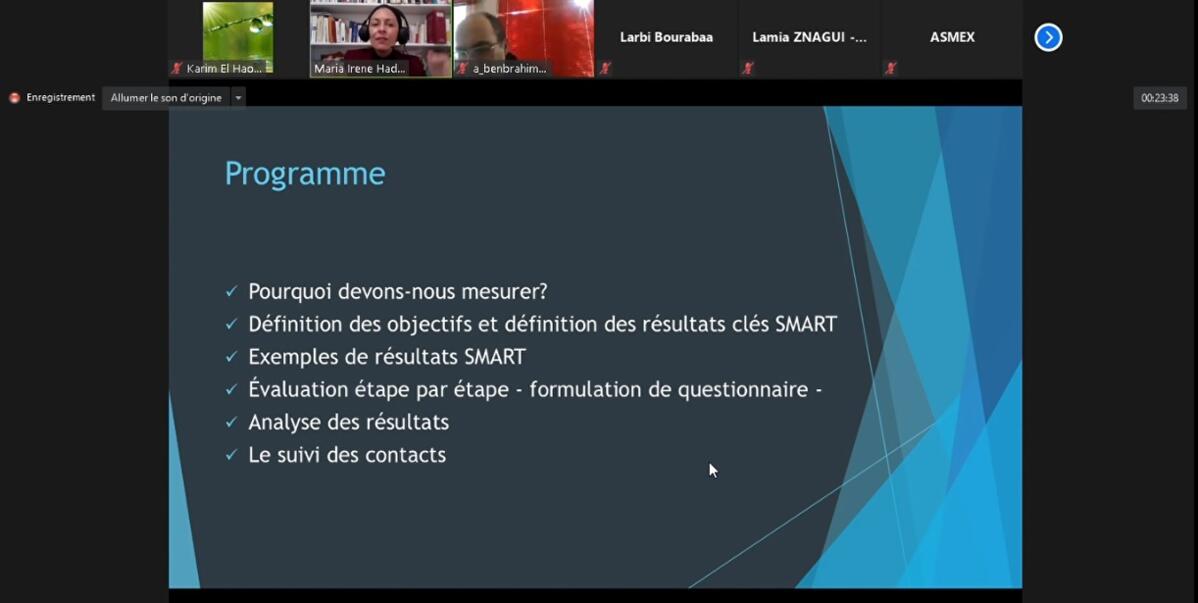 In response to these needs, SIPPO had organized a first and a second module "How to organize the participation in a trade fair" in last July. The 3rd module concerning "Monitoring and Evaluation" of a participation in a trade fair, took place on November 26, 2020. These modules were led by SIPPO expert Ms. Irene Haddad.
The first module "How to organise a fair trade participation" focused on how to manage the whole process: selection of the fair, budget, positioning of FENIP and ASMEX among the companies, organization of the team, selection of the companies, and communications with the companies during the whole process.
The second module "B2B matchmaking/promotion to attire importers" looked at topics like how to look for importers' contacts, management of a database, how to choose the ideal event during a fair, organization of a B2B matchmaking. And it was discussing the tools to schedule meetings, how to manage a B2B during the fair, and how to collect the contact sheets.
The third module aimed at encouraging the use of indicators to measure the impact of companies' participation in the fair, for instance KPIs (Key Performance Indicators) and showed ways how to conduct the evaluation and how to prepare an evaluation form. It also presented ideas how to support companies in their follow-up activities, using the example of the follow-up of FENIP and ASMEX with the importers they met at the fair, and how to update the database.